Free Study Guide/Summary for A Day No Pigs Would Die
Previous Page | Table of Contents | Next Page
Downloadable / Printable Version
A DAY NO PIGS WOULD DIE BOOKNOTES ANALYSIS
THEMES
Major Theme

Since the novel is a coming of age story for the protagonist, Robert Peck, the major theme centers on the difficulties a boy encounters in life as he grows toward manhood. Since Robert is a Shaker, he learns at an early age the value of a simple life, hard work, and a strict moral code. While other boys his age spend their time playing, Robert helps his father on the farm and does his own daily chores, while raising a pig in hopes of supplementing the family income. When Robert learns that his pet pig is barren, he knows that the family cannot afford for him to keep Pinky and must help his father slaughter her to provide meat for the winter. It is a hard lesson in the hardship of life, but one that prepares Robert well to assume the duties of the farm at an early age when his father dies prematurely.

Minor Themes

Closely related to the major theme is the lesson that Robert learns about death. All living things must die - - and not always in the normal, expected order. This is seen in the premature deaths of Letty Phelps and her infant son, of Pinky, and of Mr. Peck. It is also seen in the early death of Robertís own childhood.
Another minor theme is the importance of being neighborly. Robert saves Apron, Mr. Tannerís cow, without a thought for his own safety, for it is the neighborly thing to do. In return, Tanner, a good neighbor, gives Robert a piglet and later takes him to the Rutland Fair. The Pecks also open the door in the middle of a stormy night to Mrs. Hillman. Then Mr. Peck brings Sebring home with a babyís casket to bury on Hillman land. Throughout the novel, there are instances of people being neighborly, which makes the stern New England life more tolerable.

MOOD

The mood, like the Shaker people themselves, is largely somber and serious. There are, however, many light moments when Robert, the protagonist, finds himself in difficult or humorous situations.
Robert Newton Peck - BIOGRAPHY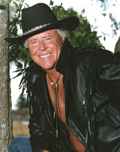 Robert Newton Peck
Robert Newton Peck was born in Vermont to Shaker parents on February 17, 1928. His mother was Lucile Dornburgh Peck and his father was Haven, an illiterate farmer. His entire boyhood was spent of the family farm, where he attended public school, learned the Shaker Way, and was taught the value of hard work. Although a good student, he did not immediately go to college because of the war. From 1945 - 1847, he served with the 88th Division of the Army in Italy, Germany, and France and received commendation. After returning home, Peck attended Rollins College and graduated in 1953. He entered law school at Cornell University, but found he was not suited for a legal career. He married Dorothy Anne Houston in 1958, and they had a son and a daughter.
Peck began his writing career later in life. His first novel, A Day No Pigs Would Die, was published in 1972, when he was forty-four years old. It is a largely autobiographical book about a Shaker farming family in Vermont. The main character, Robert Peck, is forced to face the hardship of life when he must give up his pet pig for slaughter. Encouraged by the success of his first book, Peck began to write in quantity. In 1973, he published Millieís Boy, followed by Soup in 1974. In 1975, he published three novels, Fawn, Wild Cat, and Soup and Me, and a book of poetry entitled Bee Tree and Other Stuff. From 1975 to 1979, he wrote and published another fourteen novels, continuing his Soup series and writing several historically based books. In the 1980ís, he published an additional twenty-three books, including several Soup tales and three books of non-fiction.
Many of Peckís novels are about boys who live in Vermont in the 1930ís, just as the author did himself. Peck claims that he never intended to write his books for any particular age group. It just happened that his novels had a particular appeal for young people, who found them easy to read and entertaining. As a result, he became one of the most popular novelists for American youth. Peck continues to write in the nineties from his home in Florida.

HISTORICAL BACKGROUND

A Day No Pigs Would Die gives a vivid picture of Shaker life on a Vermont farm. The Shakers belonged to a religious sect known as the United Society of Believers. The sect started in England in the early 1700ís as a conservative offshoot of the Quakers. Originally, Shakers were not to marry or bear children. As a result, the sect was kept alive only through converts to the religion. Members of the Society were called Shakers because during religious events, their intense emotions would often cause them to shake and quiver.
In 1758 Ann Lee joined the United Society of Believers and became its leader. Shakers called her ďMother AnnĒ and recognized her as the head of the Church of God on earth. In 1774, Mother Ann led a group of Shakers to America and organized a society in New York, where all property belonged to the Shaker community as a whole. In the late 1700ís and 1800ís, the Shaker movement spread through New England and adapted to a more contemporary lifestyle where marriages and childbearing were blessed.
Largely farmers by trade, the American Shakers were known as hardworking, determined, and ingenious people. They made many important contributions to American life. They were the first producers of commercial seed in the United States. They also invented the circular saw, cut nails, a type of washing machine, the flat broom, and metal pen points. The fine furniture that early Shaker communities produced is still prized as a collectorís items.

Previous Page | Table of Contents | Next Page
Downloadable / Printable Version
A Day No Pigs Would Die - Free BookNotes Summary Study Guide